When it comes to designing and building a DIY shipping container home, one of the most vital aspects often overlooked is budgeting. Proper financial planning ensures your project won't hit unexpected obstacles, allowing for a smooth and efficient building process. This article aims to demystify the intricate costs involved and provide you with a step-by-step approach to successfully budget your dream home.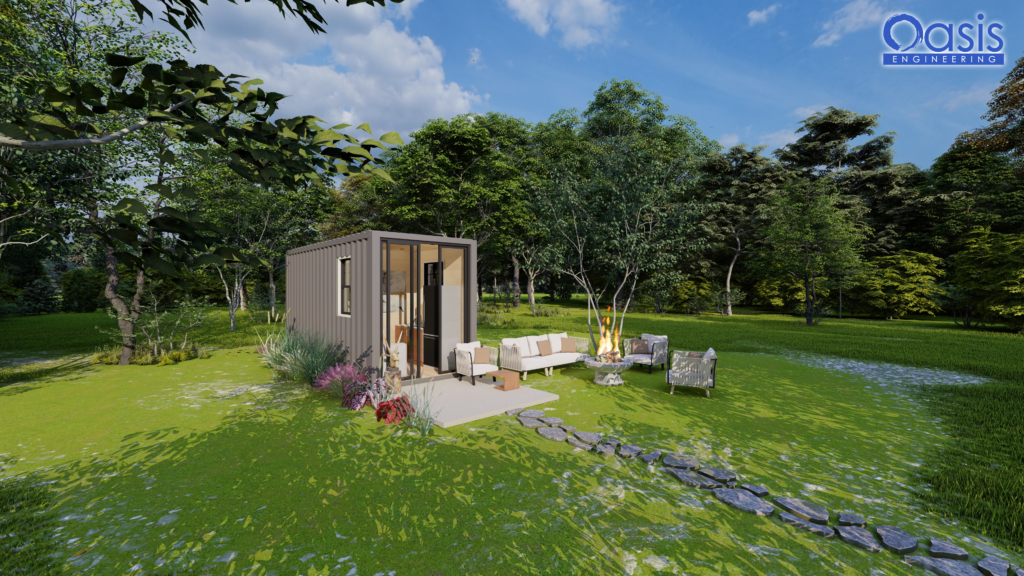 What Costs to Expect
Building a shipping container home involves a variety of costs beyond the price tag of the container itself. Here are some of the primary areas where your money will go:
Containers
Shipping containers can range from $2,000 to $5,000 per unit depending on their condition and dimensions. Used containers are generally more budget-friendly but may require more refurbishment.
Site Work and Foundation
Site work may involve excavation, grading, and soil testing. Your choice of foundation type, such as pier, slab, or strip foundation, will also affect the overall cost.
Structural Modifications
Cutting, reinforcing, and modifying shipping containers to fit your design involves structural engineering considerations, for which you may need to budget between $1,500 and $3,000.
Insulation
Effective insulation is essential for temperature control, especially in container homes which are primarily made of metal. Depending on your choice between spray foam, blanket, or panel insulation, you can expect to spend between $800 and $3,000.
Interior Finishing
This category involves everything from flooring and drywall to fixtures and appliances. The cost here can vary significantly based on your chosen level of luxury and aesthetic appeal.
Utilities
Electrical, plumbing, and HVAC (Heating, Ventilation, and Air Conditioning) systems are indispensable but can be expensive, ranging from $3,000 to $5,000 in total.
Budgeting Tools: Your Key to Success
Embarking on a DIY project as complex as a shipping container home is an admirable endeavor. However, the journey becomes significantly more manageable with the right tools. Our Comprehensive Budget Planner & Material List for 20ft DIY Shipping Container Home Project makes the entire budgeting process straightforward.
This exhaustive guide provides a complete breakdown, covering every aspect of your build, from insulation to fixtures and appliances. The categories are meticulously divided offering a transparent overview of where your funds will be allocated.
Your Path to Sustainable Living
For those looking to gain comprehensive insights into container home living, our eBook about Container Home Living is an invaluable resource. As a bonus, our DIY Shipping Container Home Plans offer a variety of designs for you to choose from, catering to every architectural taste and functional need.
By effectively budgeting your shipping container home project, you're not just building a house; you're creating a lifestyle. Oasis Engineering's budgeting tools empower you to take control of your project, transforming it from a daunting task into an exciting journey toward sustainable living.
Explore our online store today and let's embark on an extraordinary journey toward a more sustainable and budget-friendly lifestyle.