Geodesic Dome Engineering & Design Services
Innovative Geodesic Dome Solutions for Sustainable Living & Airbnb Properties
We specialize in providing cutting-edge engineering design and plans for geodesic dome homes. These unique, eco-friendly structures are experiencing a resurgence in popularity as sustainable living solutions and distinctive Airbnb properties. Let our expert team help you create the perfect geodesic dome for your needs.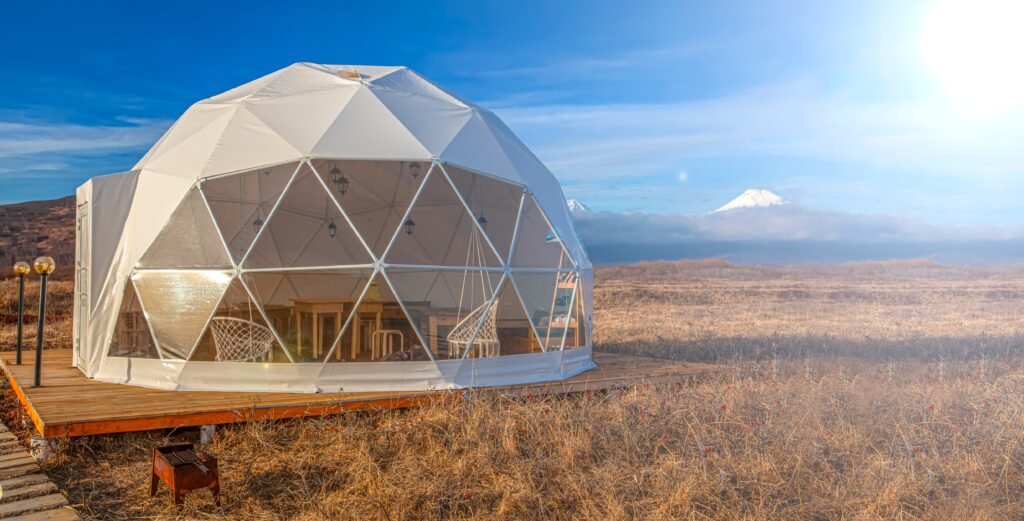 Why Choose a Geodesic Dome Home?
Geodesic dome homes offer numerous benefits, including energy efficiency, wind resistance, and ample interior space. Their unique design and aesthetic appeal make them ideal for those looking to create a one-of-a-kind living experience or an unforgettable Airbnb rental.
Comprehensive Geodesic Dome Engineering Services
Our skilled team at Oasis Engineering offers a complete range of services to bring your geodesic dome vision to life, from concept to construction. Our services include structural engineering, foundation design, building code compliance, and construction documentation.
Customizable Geodesic Dome Design
We understand that every client has unique requirements, and we tailor our geodesic dome designs to meet your specific needs. Whether you're looking to create a cozy, off-the-grid retreat or an expansive Airbnb rental, our team will work closely with you to develop the perfect custom design.
Partner with us for Your Geodesic Dome Project
Experience the Oasis Engineering difference and make your dream geodesic dome home a reality. Contact our team today to discuss your project and explore our range of engineering designs and plans for geodesic domes.