At Oasis Engineering, we understand that peace of mind is vital when it comes to the safety, reliability, and compliance of your construction projects. Whether it's for a residential, commercial, or industrial project, our professional engineers provide certified letters that serve as a legal and professional assurance of your project's integrity.
Certified letters can be used for a range of purposes, including but not limited to: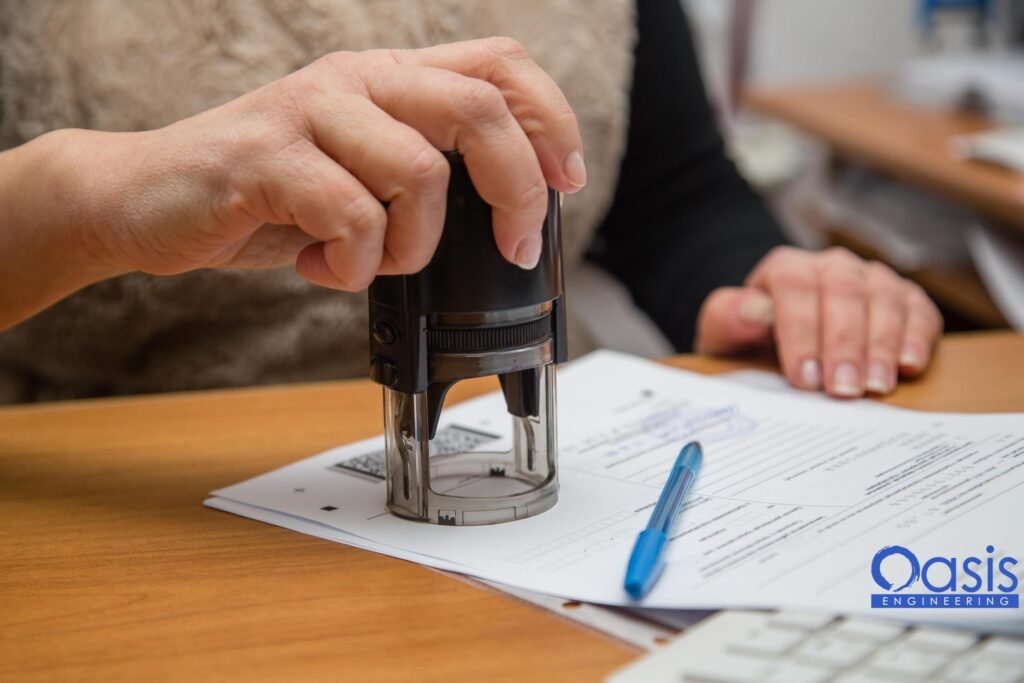 Home or Building Inspections
Construction Verification
Permit Applications, close-out, changes, revisions, and inspections.
Loan and Mortgage Applications
Insurance Claims
Structural Modifications
Pre-Purchase Evaluations
Safety Audits or Repairs
Foundation Repairs or certifications
Engineered Foundation letter (City of Denton, City of North Richland Hills, City of New Braunfels, DFW, City of Grand Prairie, Joshua, Dallas, Fort-Worth, Houston Texas, and more!)
Installation of Specific Equipment or building components.
Legal Disputes
Environmental Compliance
Historical Building Evaluations
Load-bearing Capacity Certifications
Design Validation
Flood Zone Issues
Condominium Conversions
Roof Certifications, Re-Roof Inspection Affidavits, Roof Dry-In, etc.
North Carolina Appendix G Design Professional Inspection Form
Design Professional Inspection Form, Affidavit Inspection Report
Florida Wind Calculations & Wind Calculations Engineering Reports
Capacity Evaluations
Well Capacity Certification (Texas TCEQ Groundwater Availability Certification)
…and more!
Trust in Oasis Engineering to provide prompt, thorough, and dependable engineer-certified letters, ensuring that your project meets the necessary safety and building standards. Contact us today to learn more about our services and how we can support your engineering needs. We can help you satisfy certification or local requirements with our network of licensed professional engineers.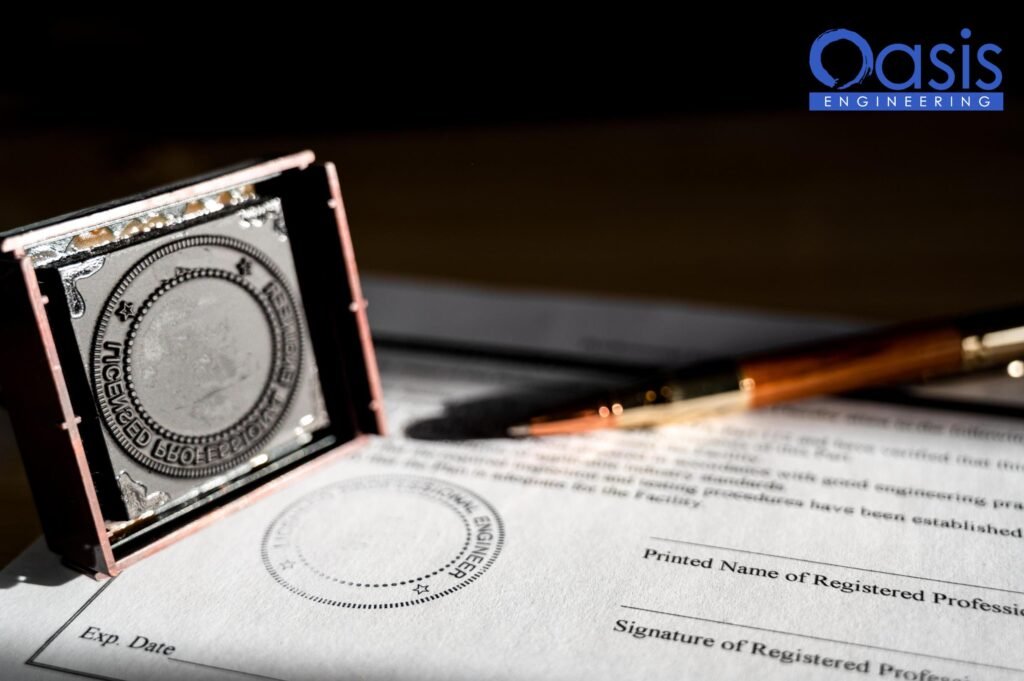 We have provided many of these types of letters in the past, and our letters are always supported by calculations, reports, technical data, and plans or details as applicable!
Are you ready to take the next step in guaranteeing the safety, reliability, and compliance of your next construction project?
Oasis Engineering is here to help.
Our network of licensed professional engineers is ready to provide you with certified letters that will give you the peace of mind you need and deserve.
As you've seen, our services cover a broad range of areas from Construction Inspections to Engineered Foundation Letters, Design Validation to Capacity Evaluations, and so much more. Over the years, we've assisted countless clients with their specific needs, providing thorough and prompt services supported by calculations, reports, technical data, and applicable plans or details.
But why should you choose us?
"I would give this seller 100 stars if I could. We were on a time crunch to get an engineer certified letter for a tiny home community we are working on, and our county was super picky on the requirements. Oasis came in clutch and was excellent in communications. They had questions and read and re-read the lengthy requirements to make sure they had it right. It was also helpful that they are also based in the US, so there was not a lag time in communications. They gave me a very fair offer for our project with a 5 day turnaround time, yet they got it done the very first day. I highly recommend this seller to everyone, and Oasis will be my first call for our next business adventure."
"Understood scope quickly, and delivery was quick. I was looking for a structural engineer to stamp an exit door already planned. Other local engineers make it very complex with so much time and work. This was very timely and easy to communicate with. It's nice to have services like this"
The reason is simple: we understand that each project is unique, each requirement distinct, and each client special. Our commitment is to you and your project. We will work tirelessly to ensure that you meet all necessary safety and building standards, and to help you overcome any potential obstacles.
We've already helped countless clients navigate the complexity of their engineering needs, and we're ready to do the same for you. Don't settle for less; let Oasis Engineering be your trusted partner in your journey towards project success.
Are you ready to satisfy your certification or local requirements without any hassle? Reach out to us today. Our experienced and friendly team is waiting to hear from you, to understand your needs, and to guide you on the best way forward. We are here for you.
Don't leave your project's integrity to chance; trust in the proven expertise of Oasis Engineering.
GET IN TOUCH
You have a vision. We have the expertise. Together, we can make your project a success. Contact Oasis Engineering now for the peace of mind that only true engineering excellence can provide.
Let's start building the future, together.
---
Check out our Latest Posts to learn more!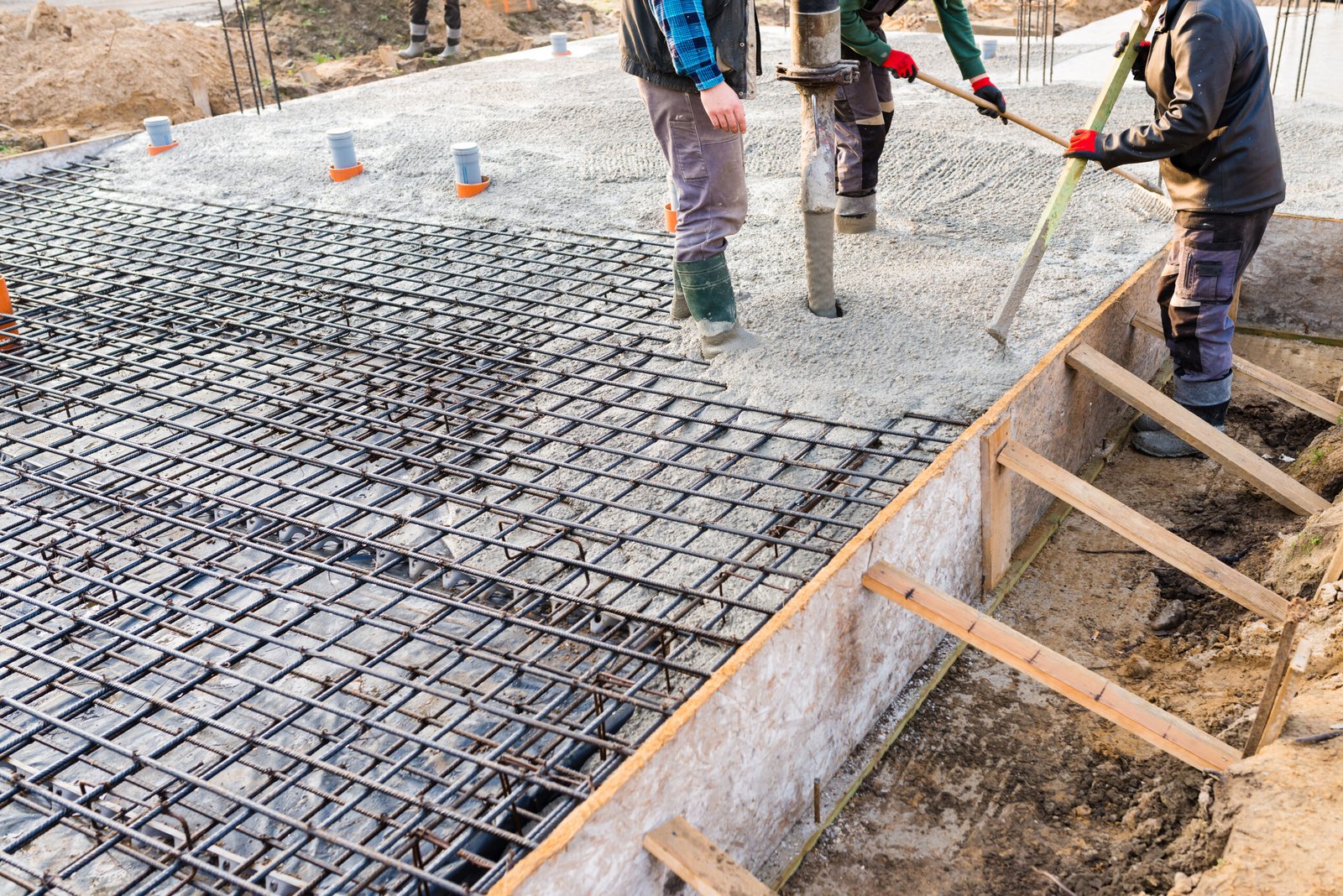 As the winter months approach in McKinney, Texas, contractors and construction teams face the unique challenge of cold weather concreting….